Too busy to stay updated on the markets? We are here to give you a quick glimpse into what's happening in the crypto and traditional markets. Tune into our weekly DIFX Trading Analysis and Insights to optimize your trading strategies.
Here are the assets we'll be looking to in this edition of DIFX Dive:
We are seeing a squeeze into a symmetric triangle for the Index. Price action is setting higher lows as we press against the $113-$114 range.
A break through the resistance line forming at the top can be considered a strong signal of a continuation in the bull cycle.
Market Sentiment: Bullish
Next Resistance Line: 114.780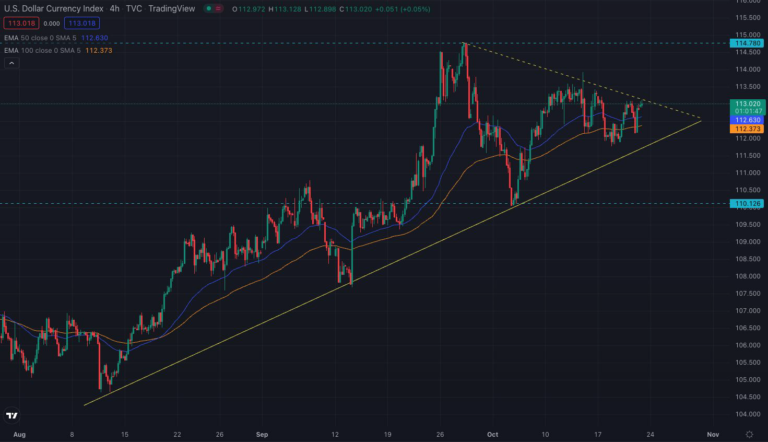 US Dollar/Japanese Yen (USD/JPY)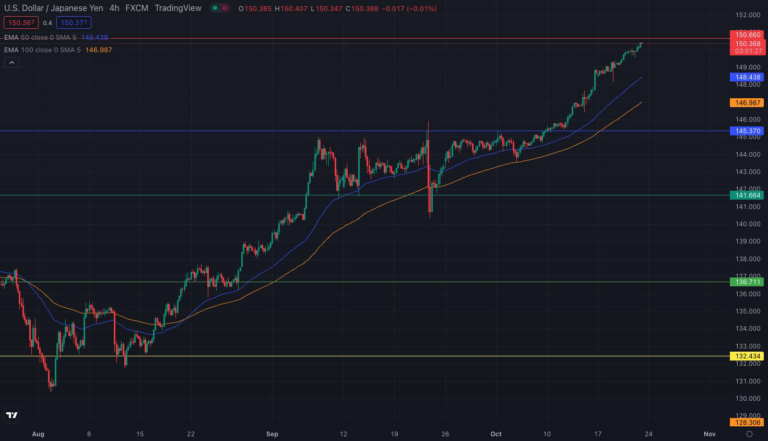 The Bank of Japan's weak attempt to calm excessive moves in the currency pair has backfired and traders have called their bluff.
Their intervention plans were met with disbelief and traders have entered long positions, pushing the pair to 32-year highs.
We can expect the Yen to continue to weaken as BOJ refuses to change its dovish monetary policy.
Market Sentiment: Bullish
Next Resistance: $155
Euro has been depreciating against the dollar all year round. A strong dollar coupled with the energy crisis has contributed to this collapse in the currency.
The pair is currently trading at $0.9776. Traders can keep watching the key levels on the chart as the pair moves in its next direction.
Market Sentiment: Bearish
Next Support: $0.97
Next Resistance: $0.987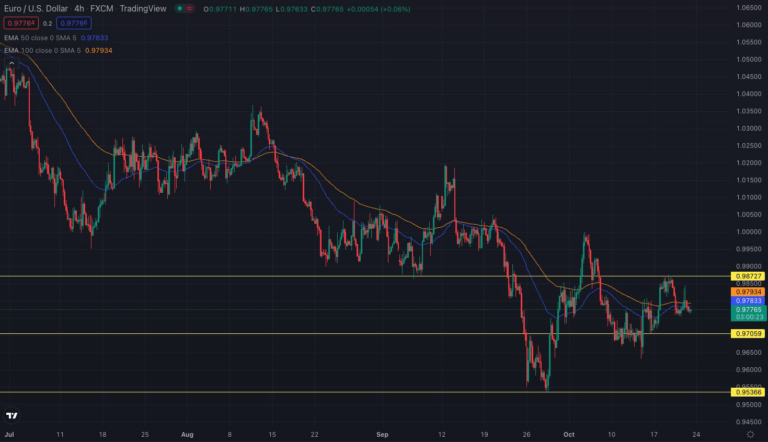 British Pound/US Dollar (GBP/USD)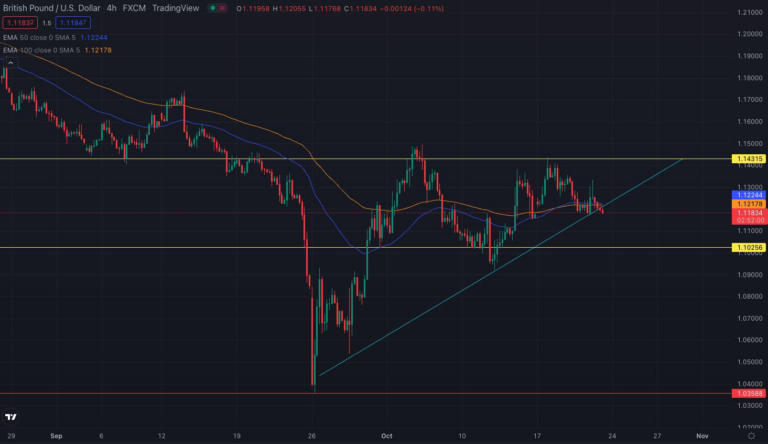 The pair has broken out of this triangle and has signaled a short position for investors.
We can expect the currency to continue falling to the next support at $1.10 as the market is waiting for the next PM. 
The bearish sentiment is likely to continue and the pair may experience some volatility due to uncertainty in the market.
Market Sentiment: Bearish
Next Support: $1.10
Ether/US Dollar (ETH/USD)
Ether is in the midst of a descending triangle pattern formation as lower highs are set and the lows remain the same.
If $1250 is broken then we can expect a decline toward $1190.
If the bearish trend line, which is formed, is broken to the upside, then we can see the pair to make a move for $1400.
Market Sentiment: Sideways
Next Support: $1250
Next Resistance: $1350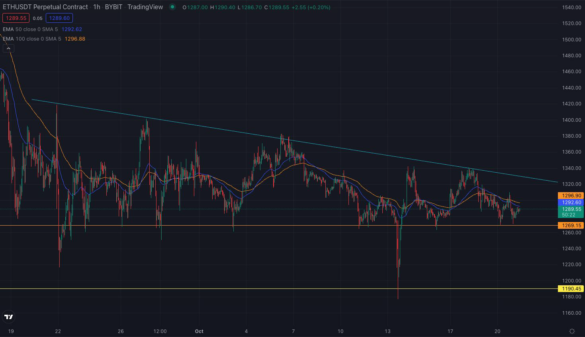 Disclaimer
Trading Disclaimer
Disclaimer
Crypto products are unregulated and could be highly volatile. Please be aware of the risks before investing.
Trading Disclaimer