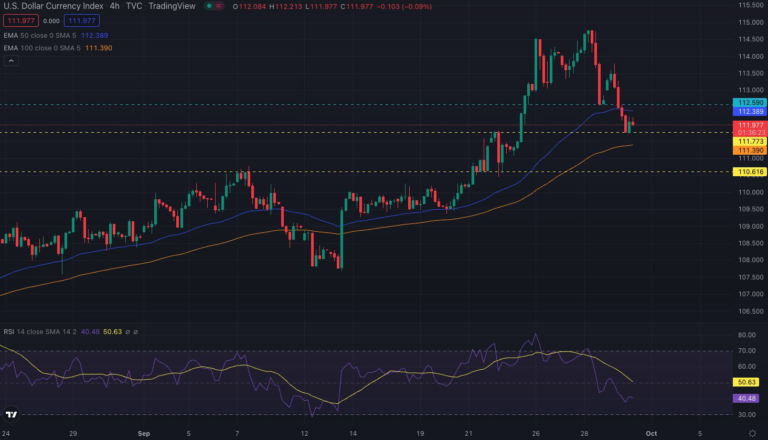 DXY is going through a bearish selloff. The index has found support at $111.7. We expect a slight rebound at this level, about 50 pips to $112.2.
The first resistance to look out for is around $112.5. After this level, $110.6 seems to be the next support.
Market Sentiment: Bearish
First Resistance: 

$112.5

First Support: 

$110.6
US Dollar/Japanese Yen (USD/JPY)
USD/JPY is trading around $145-$144. The pair is not following a certain direction at the moment.
The buyers are looking out for any intervention from Bank of Japan. However, the dollar is more bullish than the Yen fundamentally.
As price action squeezes, we may see a breakout either way.
Market Sentiment:

 Sideways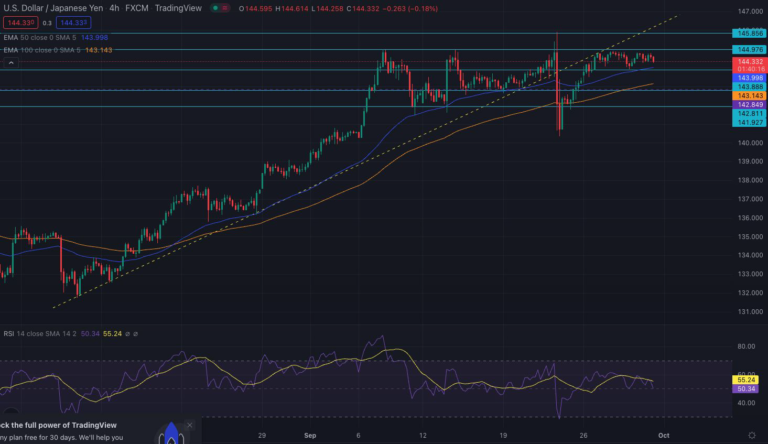 British Pound/US Dollar (GBP/USD)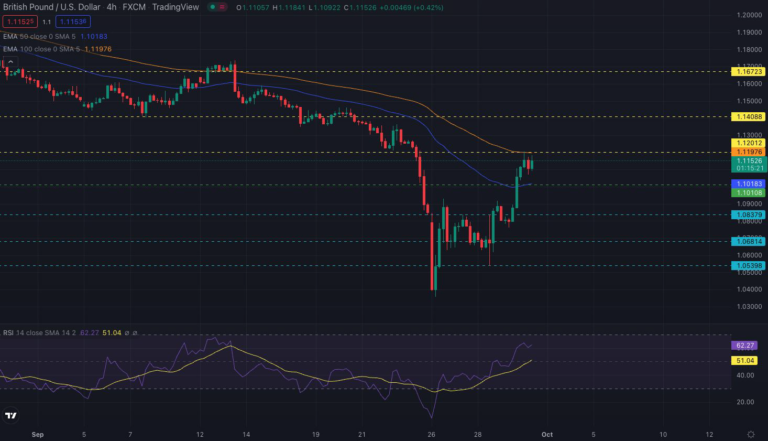 Here, we can see support and resistance lines that traders can follow as GBP/USD volatility continues. We have just seen a rally of over 400 pips by cable.
A retracement to $1.10 seems likely before a continuation in the bull run. Markets have started to correct after the rapid decline to an All Time Low.
Market Sentiment: Bullish
First Support: $1.10
First Resistance: $1.12
EUR/USD is on a steady downtrend. Traders should be patient and wait for the trend line to be tested which can be a great entry for short sellers.
We can also pay close attention to the 50-day EMA on the daily chart to enter a short position.
Market Sentiment: Bearish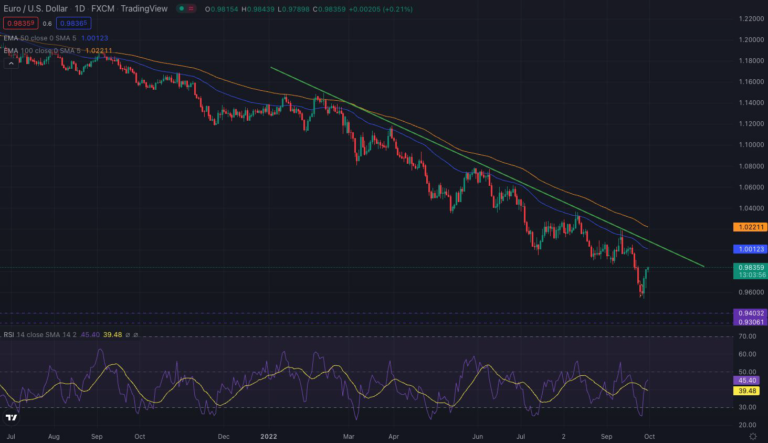 Bitcoin/US Dollar (BTC/USD)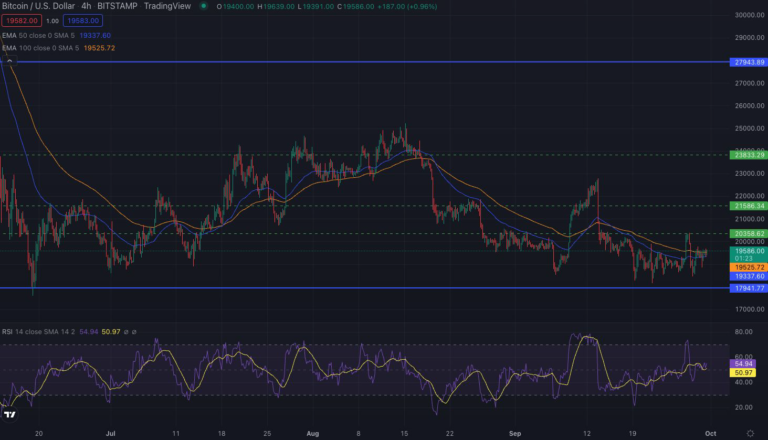 Bitcoin/US Dollar 4-Hour chart is eyeing up a bull run. We may see a move for $20,300. This level was tested before and rejected, however, the market failed to price in a new 7-day low.
RSI has been gaining momentum during this period. Traders can pay attention to the resistance lines on the chart to close long positions.
Market Sentiment: Bullish
First Resistance: $20,358
Second Resistance: $21,586
Gold has broken the resistance at $1668 and is eyeing $1680. Traders can decide their next move based on the reaction at $1680.
On the technical side, we are beginning to see a reversal to the upside in the market. You can see short-term entries/exits for long positions on the chart.
Market Sentiment:

 Bullish

First Resistance: 

$1680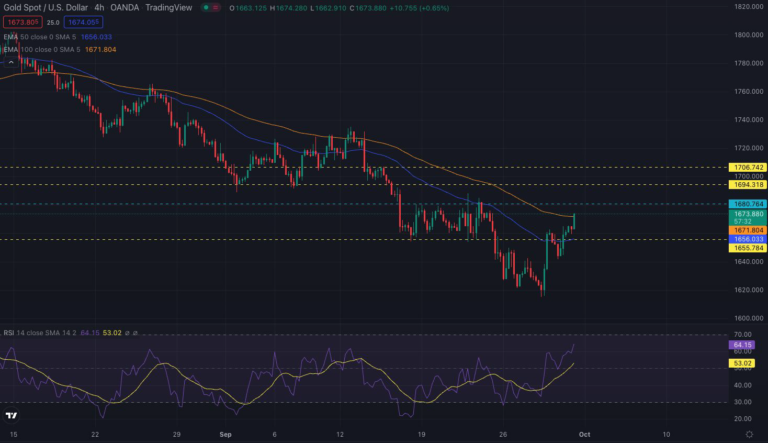 Disclaimer
Trading Disclaimer
Disclaimer
Crypto products are unregulated and could be highly volatile. Please be aware of the risks before investing.
Trading Disclaimer