This week, we didn't expect much data release that could manipulate future predictions on the Fed's movement in terms of interest rates. This means that there will be no signals to indicate a change in the initial perceived increase of 50 basis points on December 14th.
Axie Infinity rolled out updates that pushed their price significantly high as they delivered on important points of their roadmap, making their network more decentralized.
On Friday, the dollar is showing signs of retracement to the upside and this is pushing Gold down. The crypto market is also retracing after recent bulls.
In today's DIFX Analytics, we're going to look into the following assets:
Bitcoin/US Dollar (BTC/USD)
Bitcoin is trending upwards.
RSI recently set a new high which is a bullish sign but price action failed to do the same on the most recent bull run.
In the short term, Bitcoin may retrace toward the trend line.
Market Sentiment: Consolidating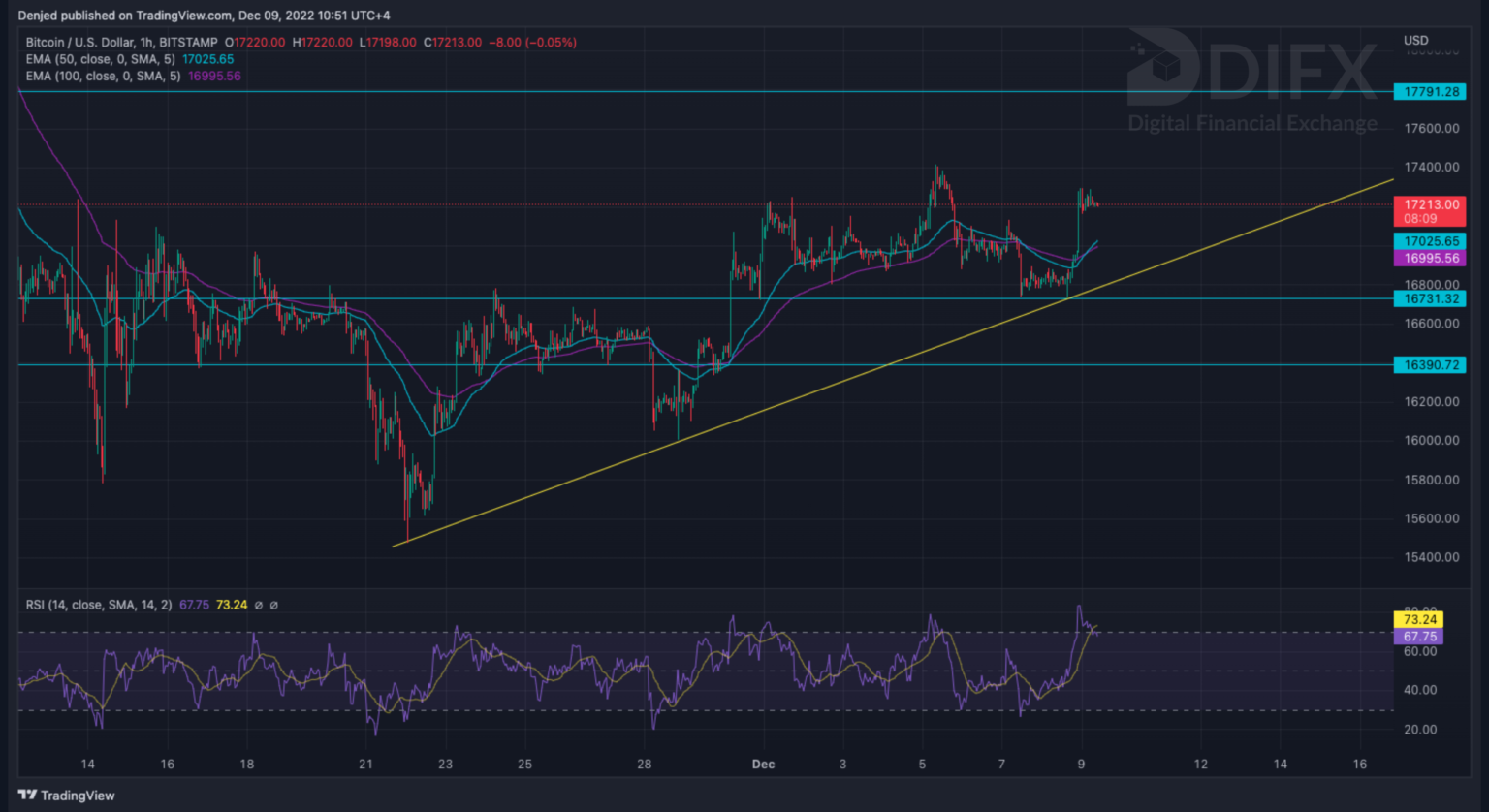 Gold is making moves to test $1795 again and RSI has triple-topped at 70. These are signs that we should expect a reversal sometime soon.
The price action is losing momentum and we can see a bearish divergence on the technical side. Analysts are expecting a slide down in Gold.
Market Sentiment: Consolidating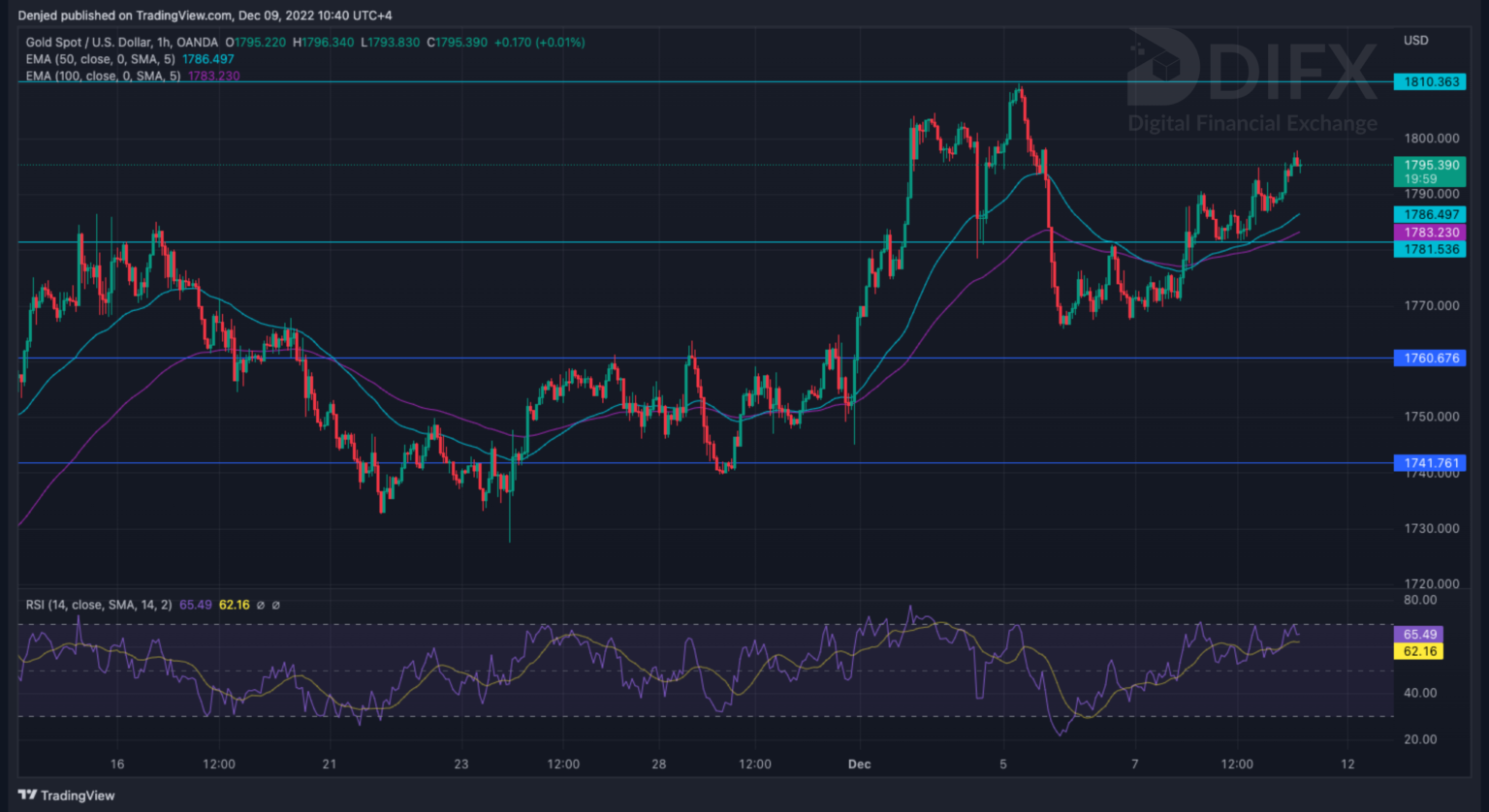 Ethereum/Tether (ETH/USDT)
Ether hit resistance at the $1290 level and is seeing some retracement.
RSI has fallen below 70 on the hourly chart. We can expect some price action toward the EMAs at $1257.
Market Sentiment: Bearish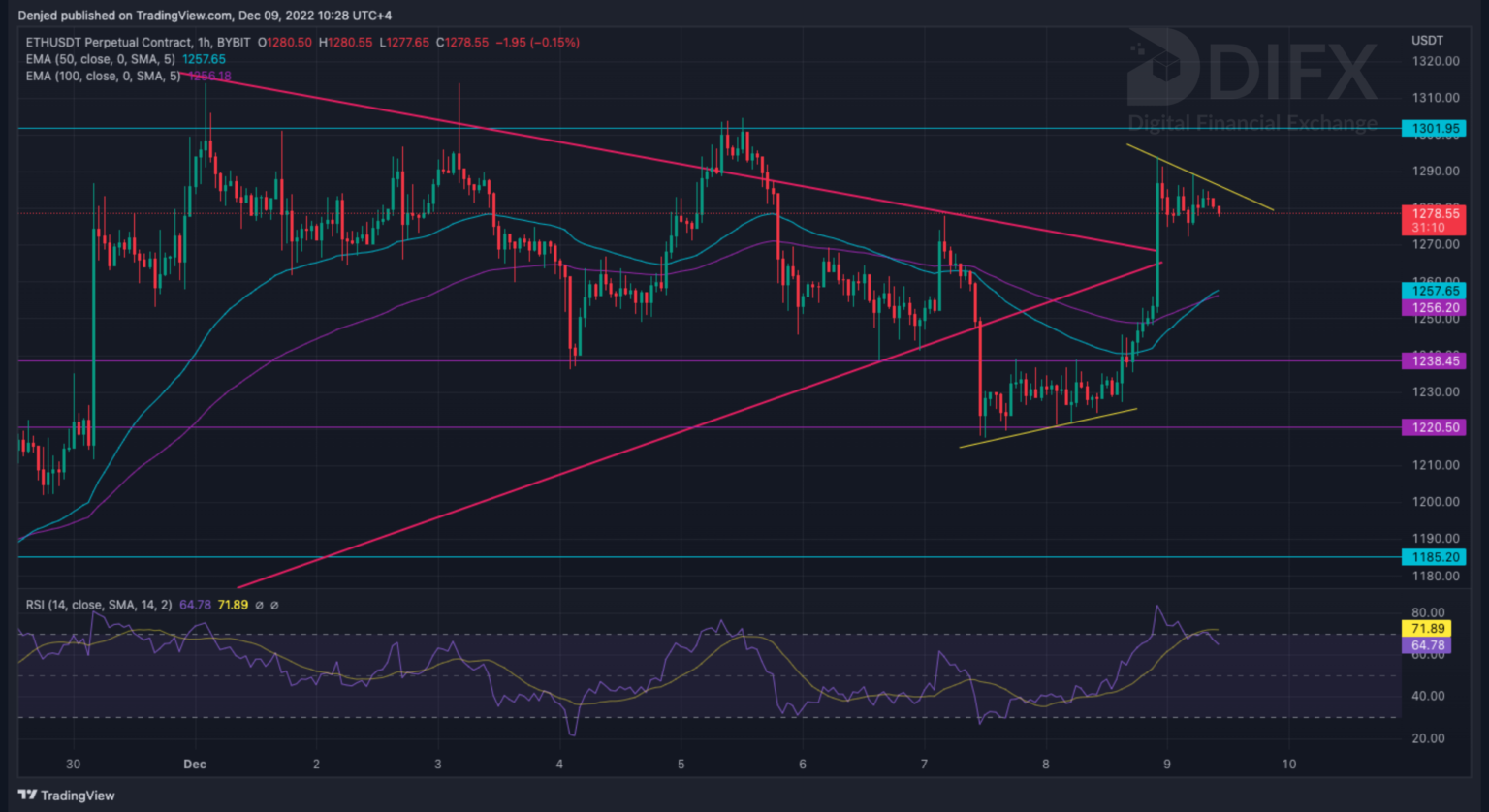 Litecoin/Tether (LTC/USDT)
There is an upward trend as Litecoin sets higher lows on the 4-hourly chart.
Price action is sitting over the 50-day EMA which is a bullish indication. There was a slight double top at $83.
Market Sentiment: Bullish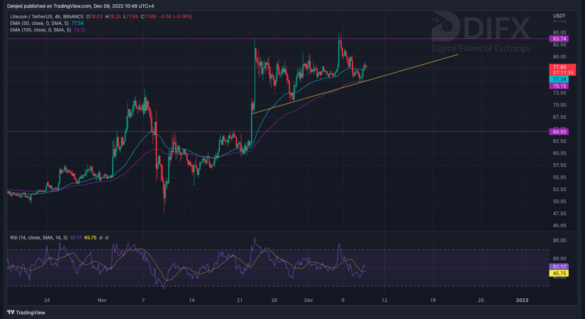 Disclaimer
Trading Disclaimer
Disclaimer
Crypto products are unregulated and could be highly volatile. Please be aware of the risks before investing.
Trading Disclaimer