In today's DIFX Analytics, we're going to look into the following assets:
Bitcoin/US Dollar (BTC/USD)
Bitcoin's road to 30,000 seems pretty straightforward. 
The cross between 50-EMA and 200-EMA will signal further bullish price action in the digital asset.
This cross is likely to happen very soon as in chart patterns we call this a Golden Cross.
Due to institutional short positions that will be liquidated once Bitcoin makes a convincing move over $25,000, we could see the asset crash through resistance levels and hit 30k sooner than most will expect.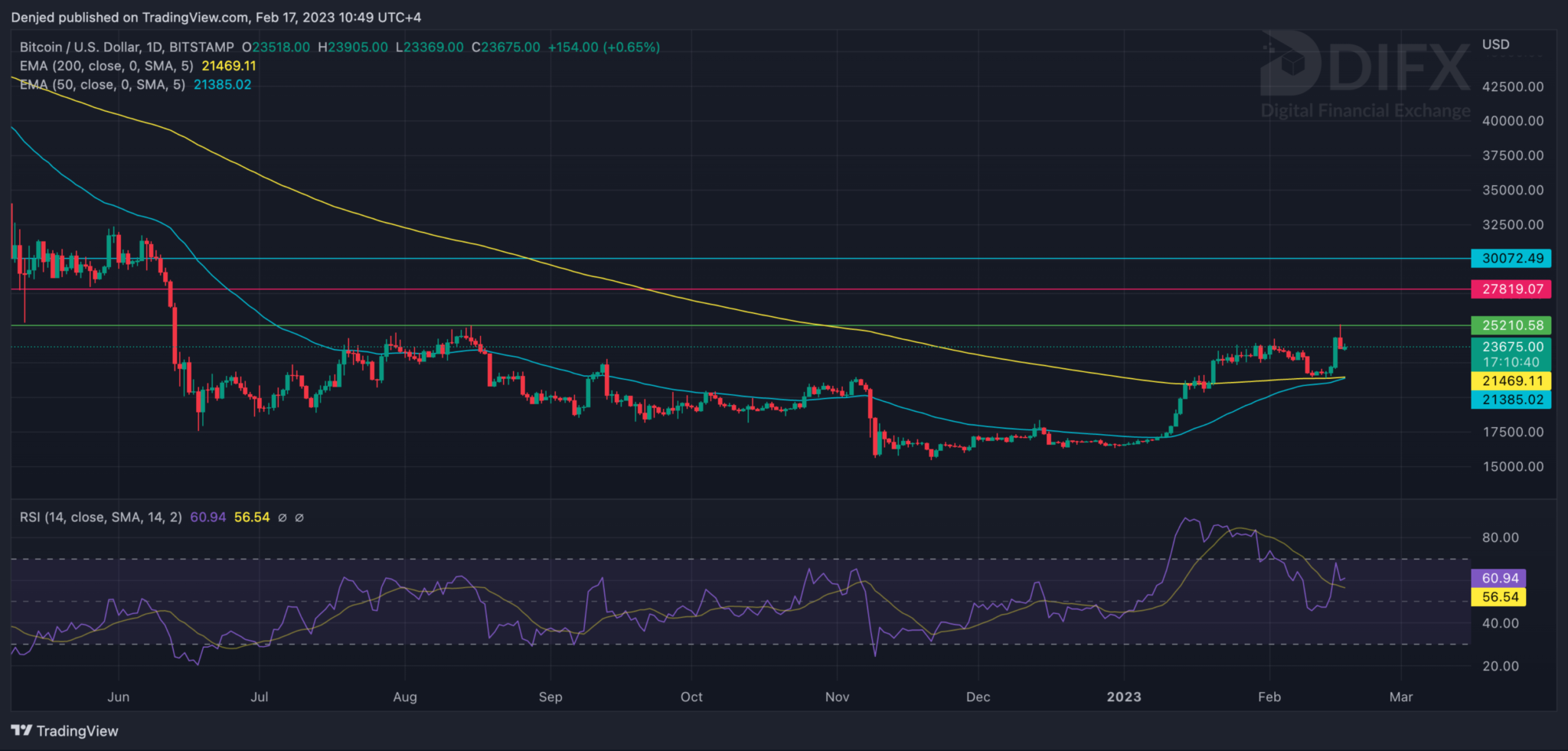 Silver/US Dollar (XAG/USD)
Silver is falling.
The RSI resistance is 24 in the metal. 
We see Silver having a strong correlation with Gold and can expect the asset to slide until the support at $20.87 is hit.
Silver has broken beneath both EMAs on the daily chart which is potentially more bearish than Gold.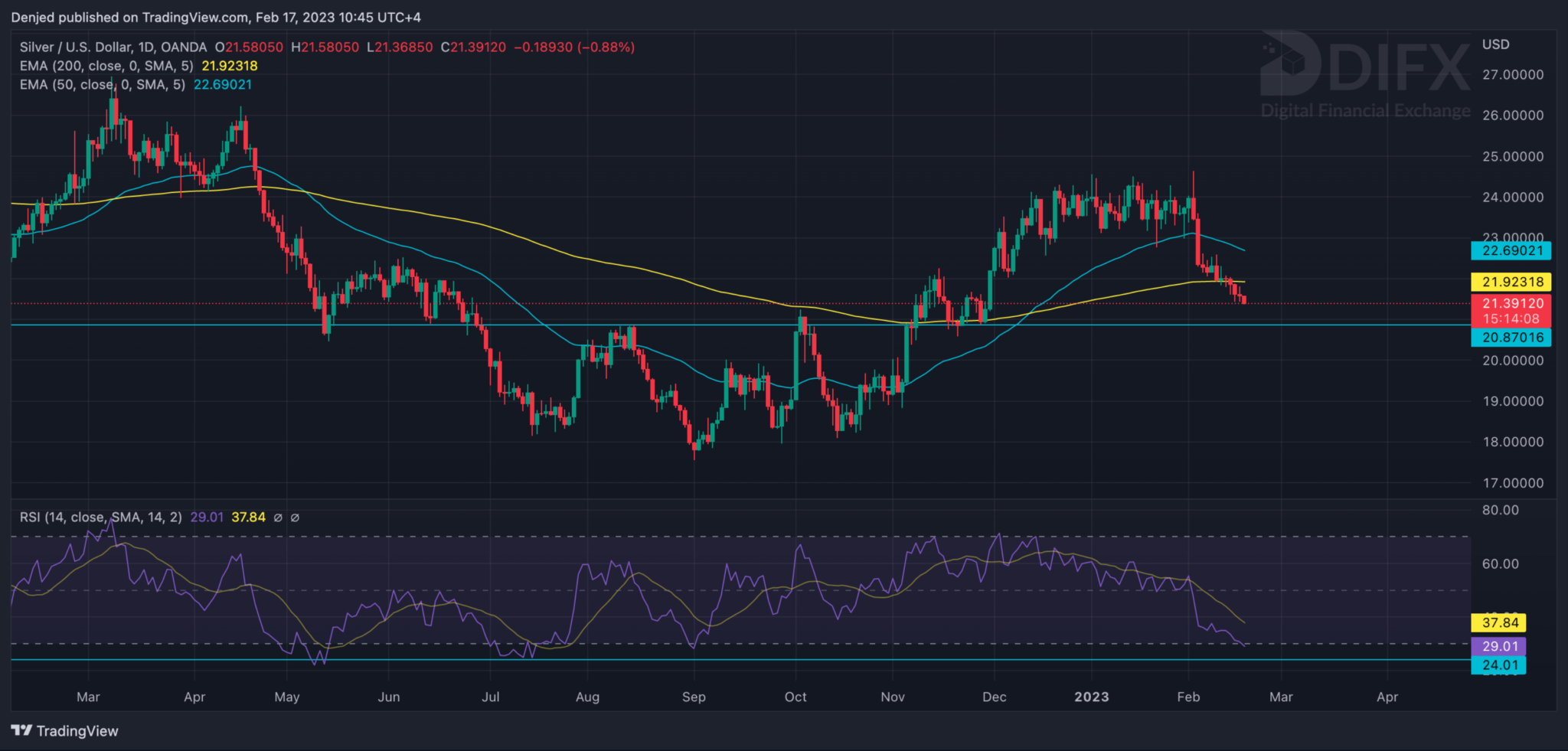 Ether/US Dollar (ETH/USD)
Ethereum is bullish.
The route to $2000 does not have many obstacles due to liquidations that tend to happen at the early stages of a bull run.
Leveraged short positions get closed out which causes cascading bulls in price action for crypto.
The RSI broke the trend and should start attacking 70 again. 
We can expect the price to bounce off the resistance line drawn and if broken, the next resistance sits at $1600.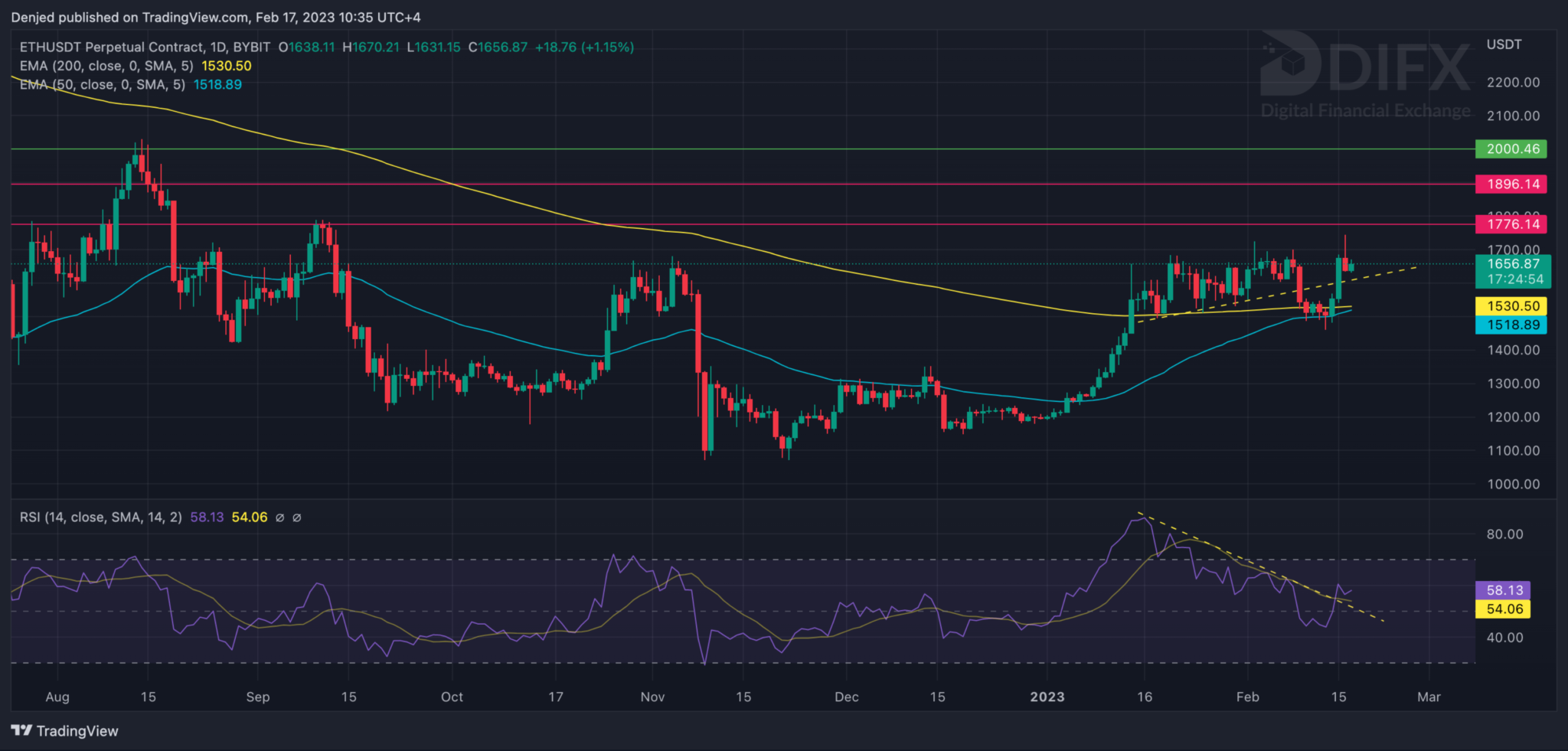 Gold is bearish as the market begins to price in a more hawkish fed than perceived just 1-2 weeks ago.
This is on the back of higher-than-expected CPI data as well as revised inflation data from December last year which pointed out that CPI may have been higher than the actual release after including seasonal factors which influence the data.
The next support is $1811 and traders can wait for RSI to hit 30 on the daily chart.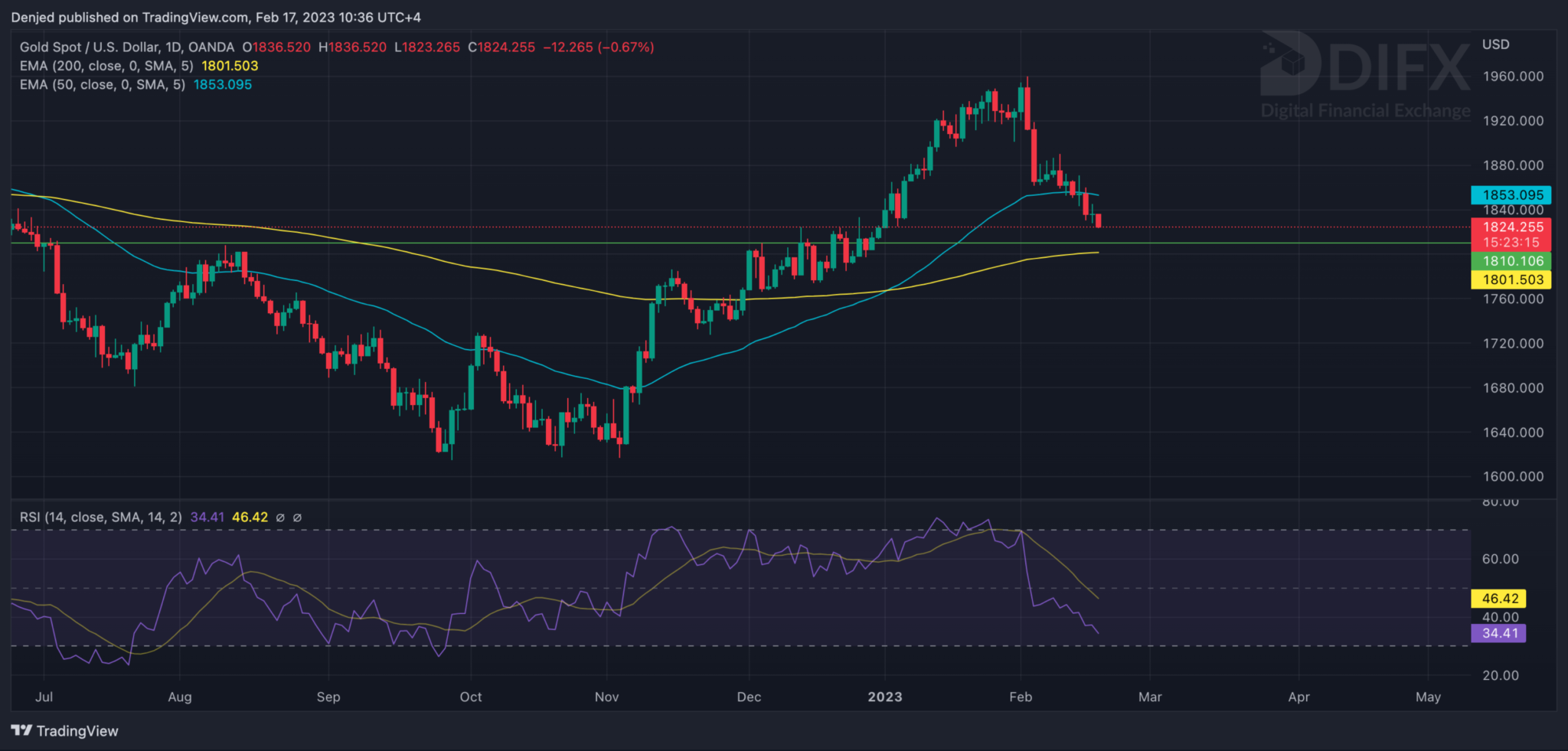 EUR/USD has turned bearish with a break below the ascending trend in RSI. 
Price action falling beneath the 50-EMA on the daily has reiterated the downside trend. 
We can expect further bears until the price hits the 200-EMA at $1.052.
Hawkish sentiment out of the Fed is being priced in as traders are wary of how Jerome Powell will respond as the Fed has frequently been data-driven during this cycle.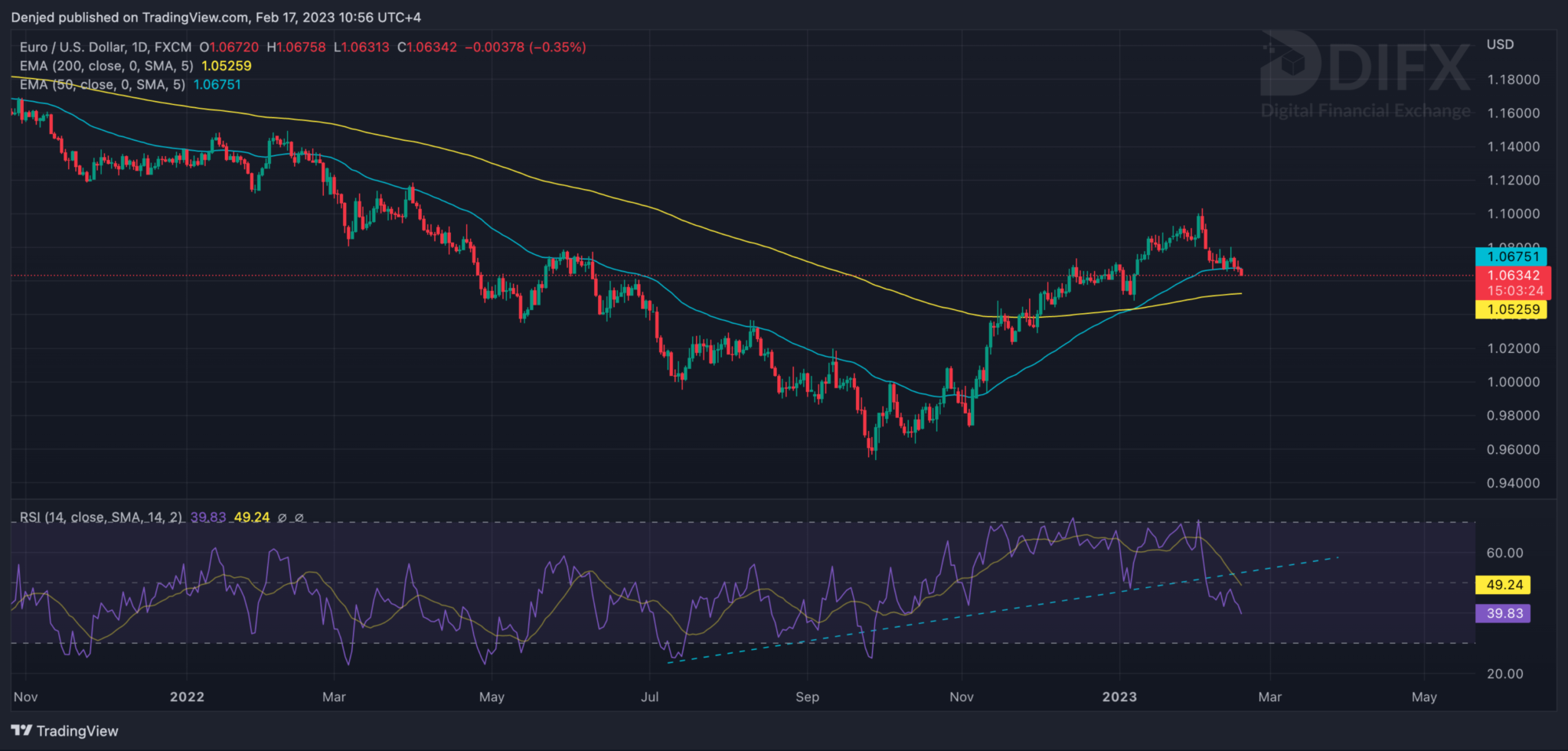 Crypto products are unregulated and could be highly volatile. Please be aware of the risks before investing.
Trading Disclaimer
DIFX shall not be responsible for any loss arising from any investment based on any recommendation, forecast or other information herein contained. The contents of this publication should not be construed as an express or implied promise, guarantee, or implication by DIFX that the forecast information will eventuate, that clients will profit from the strategies herein or that losses in connection therewith can or will be limited. Trades in accordance with the recommendations in an analysis, especially leveraged investments such as foreign exchange trading and investment in derivatives, can be very speculative and may result in losses in particular if the conditions or assumptions used for the forecast or mentioned in the analysis do not eventuate as anticipated and the forecast is not realized.