DIFX Referral Program is a way for you to earn rewards by referring your friends and family to become a member of the DIFX Exchange, just like you are. All you need to do is share your referral link or code and earn rewards on their trading fees.
How Does DIFX Referral Program Work?
DIFX Referral Program allows you to earn up to 50% on the trading fees incurred by your referred user on every trade across the DIFX Platform. In other words, each time one of your referees makes a trade, you'll receive 50% off that trade's fee. This could add up to a significant number based on the number of your referees and how frequently they trade.
You can check out DIFX trading fee rates from our Fees and Conditions page.
How to Use DIFX Referral Program
1. Go to your DIFX App and click on your profile icon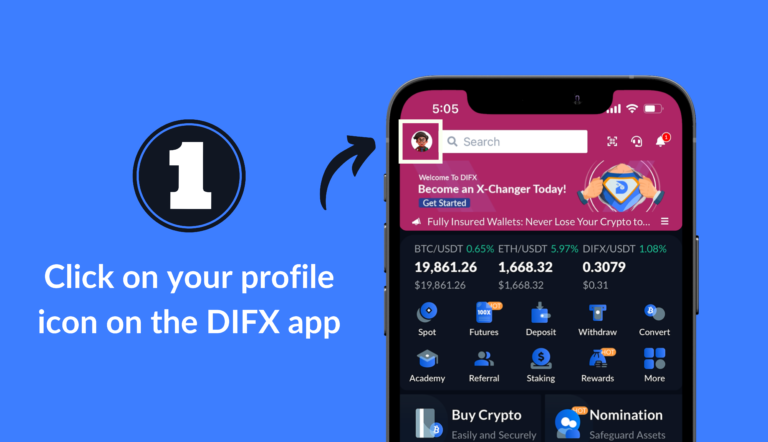 3. Share your code with your friends and start earning crypto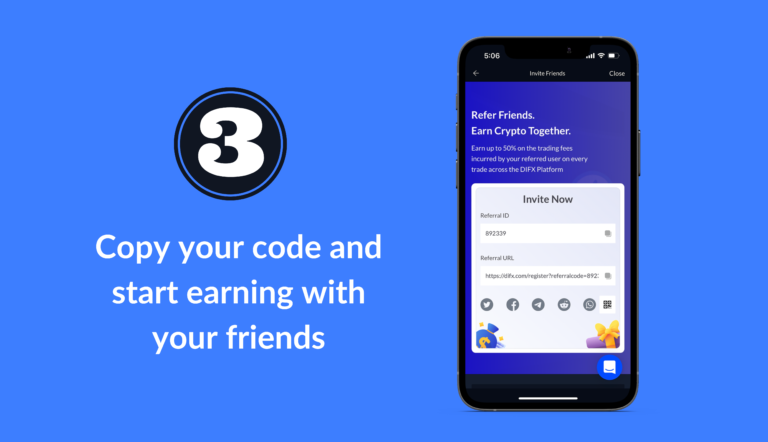 1. Sign in to your DIFX account  & head on over to the home page
2. Click on the "Referral" tab located on the top menu
3. On this page you will find your unique Referral ID as well as your Referral Link, which can be shared via social media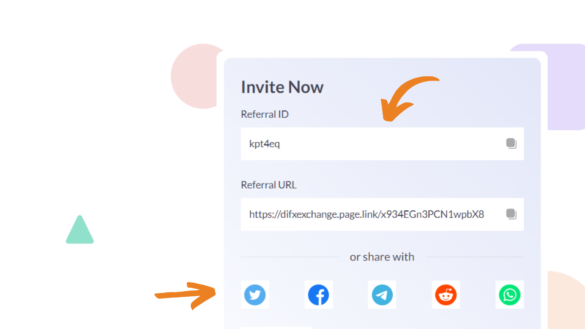 4. Additionally, once you scroll down, you can view your referrals and their trades

Start your trading journey with your friends now!