Last week, the Bank of Japan (BoJ) increased the yield range which caused some action in the markets. Other than that, we are witnessing a relatively quiet week as most traders are enjoying the holidays.
In today's DIFX Analytics, we're going to look into the following assets:
Bitcoin/US Dollar (BTC/USD)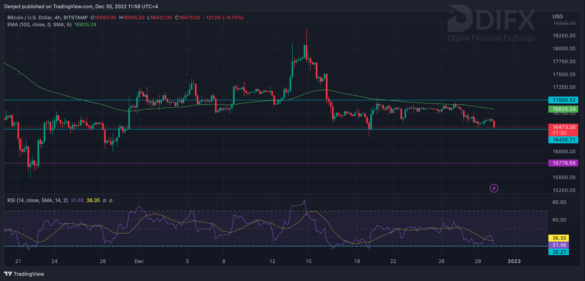 Bitcoin is again at the support level as it wasn't able to find bullish momentum. RSI is considered oversold as its around 30.
If Bitcoin is able to break the support level, $15,700 would be the next support level in line. Otherwise, we may see the price to touch $17,000.
Market Sentiment: Bearish
Next Support: $15,700
Next Resistance: $17,000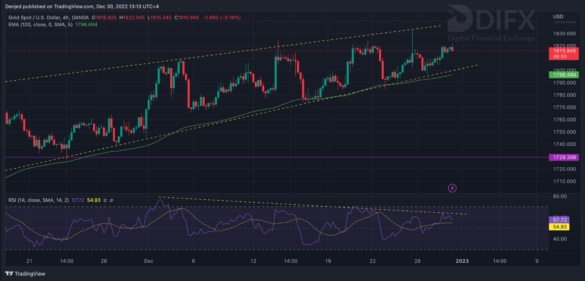 Gold is having difficulties passing $1825. RSI on the 4-hour chart is declining as it trends lower. Based on the technical indicators, a reversal may happen.
We may see gold fall to the bottom of this range soon.
Market Sentiment:
Bullish
Next Resistance: $1825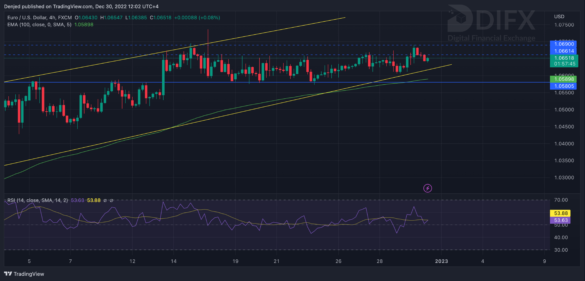 EUR/USD traded up to $1.0660 to go as high as $1.0690. RSI did not set a new high which is bearish for the asset.
The market is quiet as we're in the holiday season and we may see more action the next week as the new year starts.
Market Sentiment: Consolidating

Netflix/US Dollar (NFLX/USD)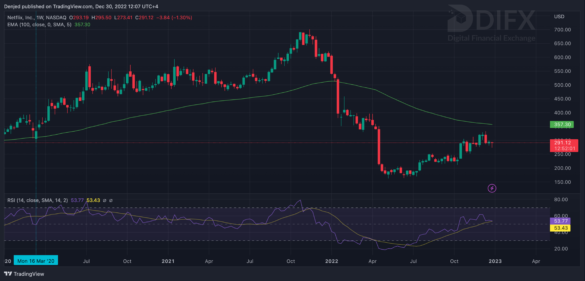 Lack of subscription gains was bad news for Netflix as the lockdowns were lifted into 2022.
In an attempt to combat this, Netflix announced that they will start removing multiple users on the same subscription in the coming year, a move that may increase the subscriptions on the platform.
If that happens, analysts can expect the stock to increase in 2023.
Market Sentiment:
Bullish
Disclaimer
Trading Disclaimer
Disclaimer
Crypto products are unregulated and could be highly volatile. Please be aware of the risks before investing.
Trading Disclaimer