An ideal charting tool is one of the main requirements in every trader's arsenal and undoubtedly TradingView is holding the ground in this field. TradingView is used by more than 30M traders and investors worldwide and offers various charting tools to help them with their market analysis.
With TradingView, you can use more than 80 technical indicators and 50+ intelligent drawing tools, compare symbols, and benefit from multiple chart types including baseline and area charts, and powerful volume-based Renko, Kagi, Heiken-Ashi.
To make trading and analysis easier for our users, we have integrated TradingView into our spot exchange. Here's how you can use it:
How to Use TradingView on DIFX Spot Exchange
It's quite straightforward. To use TradingView charting tool on DIFX Spot Exchange:
2. On the DIFX chart, go to the "TradingView" tab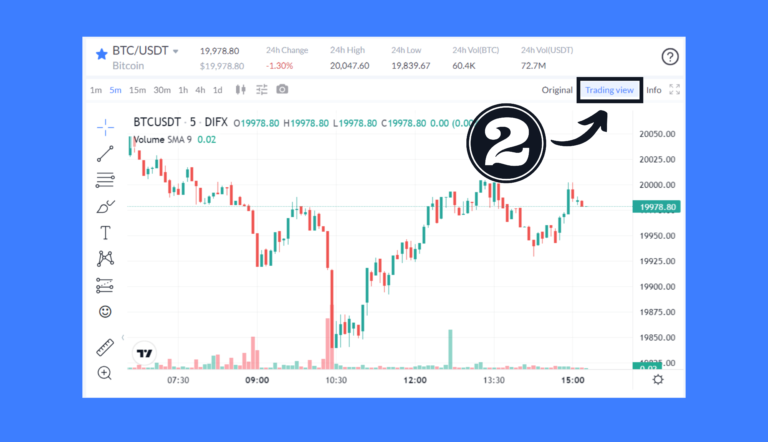 That's it! Now you can use various charting tools while trading on the DIFX platform.
What are you waiting for? Head to the DIFX Exchange now and start your trading journey with us!