Informed trading is one of the main traits that you need to look into if you're looking to improve your trading results and market news and information can help you greatly in this regard. This is especially true for new markets, like cryptocurrencies, which can react sharply to different news and reports.
The price movement can happen in both directions. Last year, for instance, Bitcoin price surged above $40k after Elon Musk announced that Tesla would resume accepting payments in the currency. The current market situation can be another good example where various back-to-back negative news has plunged the market price further down.
Therefore, staying informed and on top of the market should play an important role in your trading strategies.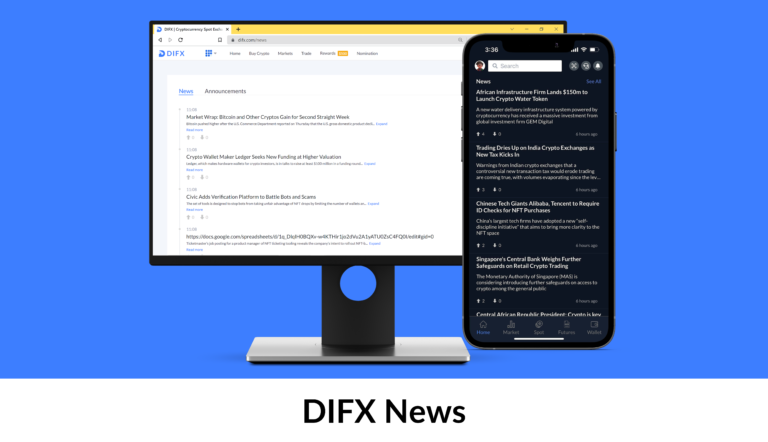 To help you further with your trading, we have launched a new feature on our DIFX  which allows you to review the latest market news and reports and make more informed decisions based on them.
It's quite simple. Just open your DIFX app on your mobile and scroll down to see the latest market news. You can also interact with the news by upvoting or downvoting.
The news is also available on the web app. To review the latest news, go to DIFX.com, scroll down and choose "News" from the footer.