DIFX offers one of the most outstanding rewards programs in the crypto space. The program was designed and created based on our community feedback and allows you to earn rewards in every step of your trading journey with DIFX.
The DIFX Rewards Program consists of 4 different stages worth of $500 DIFX Points in total. The reward for each stage increases alongside its difficulty with sign-up being the easiest step in which you can earn $10 worth of DIFX Points by just signing up to the DIFX platform.
How to Earn $500 Worth of Rewards on the DIFX Exchange
The reward program is quite simple. All you need to do is complete a series of progressive tasks and earn rewards. Here is a breakdown of the tasks and their rewards:
Sign Up: Register on DIFX Exchange and earn $10 worth of DIFX Points
KYC: Complete your KYC verification within 2 days of signing up to earn an extra $20 points
Deposit: Deposit any crypto worth over $1000 just 7 days after completing your KYC to earn $50 worth of DIFX Points
Trade: Trade every day for one month to receive $420 points, the biggest DIFX reward. To be eligible for this reward you must trade $400,000 or more within 30 days. Here's the reward's breakdown:

Trade between $200,000 – $400,000 and win 150 DIFX Points
Trade more than $400,000 and earn 270 DIFX Points
DIFX is a regulated cryptocurrency exchange and therefore obligated to perform Know-Your-Customer (KYC) process for new users. As a result, in order to proceed to other stages in the Rewards Program, you have to complete the KYC process first.
Other than the KYC verification, you can choose not to complete a stage and it will have no effect on the rewards that you have earned from completing other stages. For example, if you can't meet the minimum amount for the deposit task, you still can complete the trading task, however, you'll miss the deposit bonus.
You can use the DIFX Points you've earned from the Rewards Program to pay for trading fees on the DIFX exchange. For this, you have to enable the option on your DIFX profile. To do this:
1. Open the DIFX App on your phone and go to your DIFX profile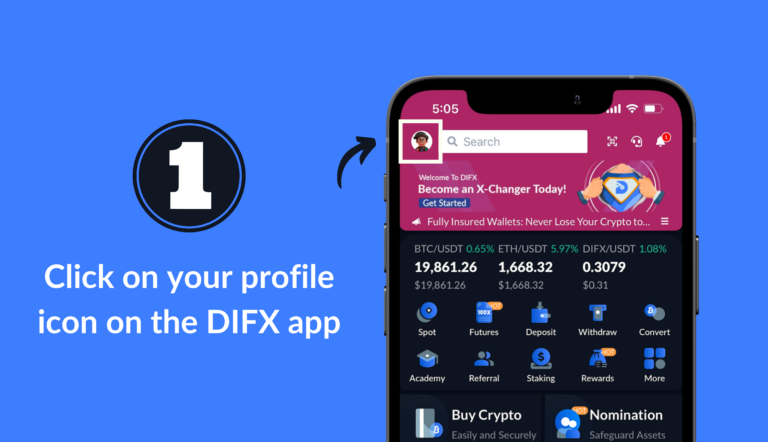 2. Select "Fee Settings" from the menu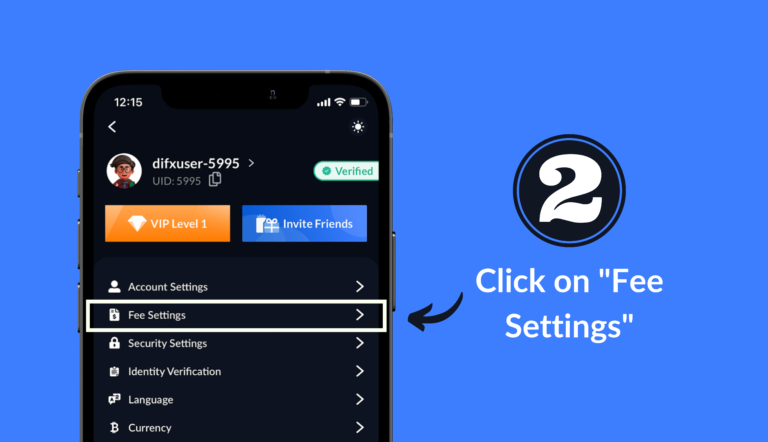 3. Turn on "Use DIFX points for trading fees"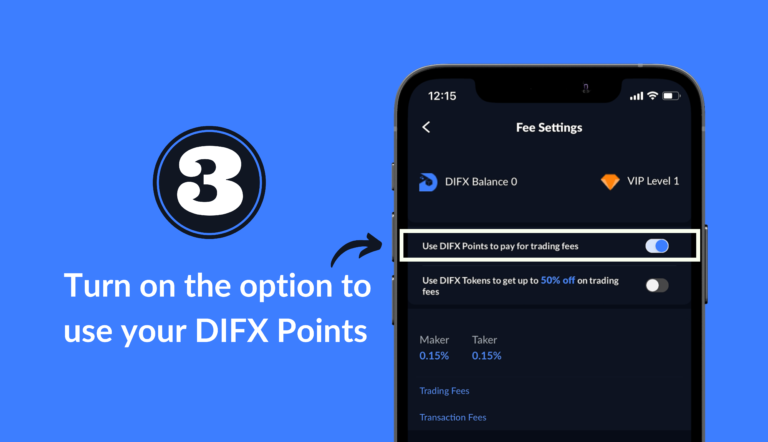 Go to the DIFX website and Log In to your account
Select "Fee Settings" from the menu
Turn on "Use DIFX points for trading fees"